Did you know that younger people tend to say "on accident", while older people tend to say "by accident"? And certain spellcheckers prefer "spacey" over "spacy" even though "spacey" looks stupid.
Enjoy your graph jokes. TL notes after the break.
Oh yeah, and play our Saimoe game.
Episode 05: Torrent
TL Notes: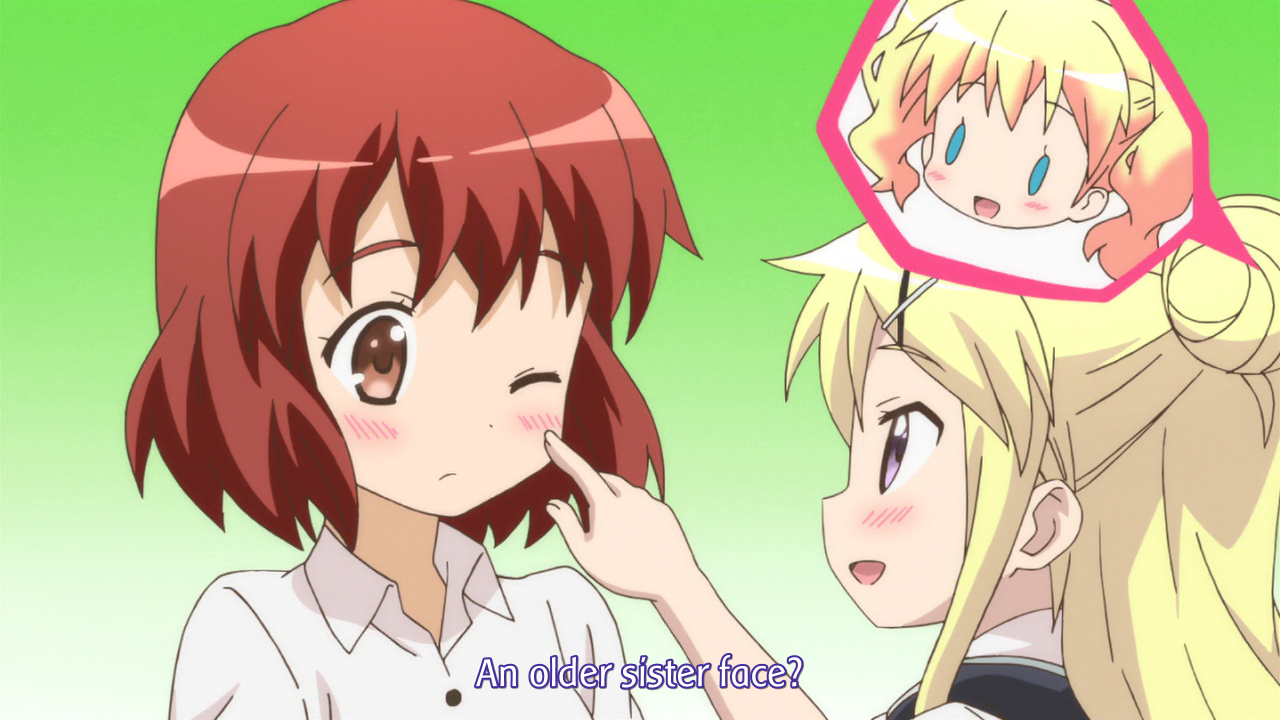 The word is 姉御肌 (anegohada), which is literally "older sister skin", and means "having a bunch of specific qualities one generally associates with older sisters". The skin part is why Karen is going around poking people in the face. (Also, "anego" is more of the yakuza-woman-in-charge kinda older sister)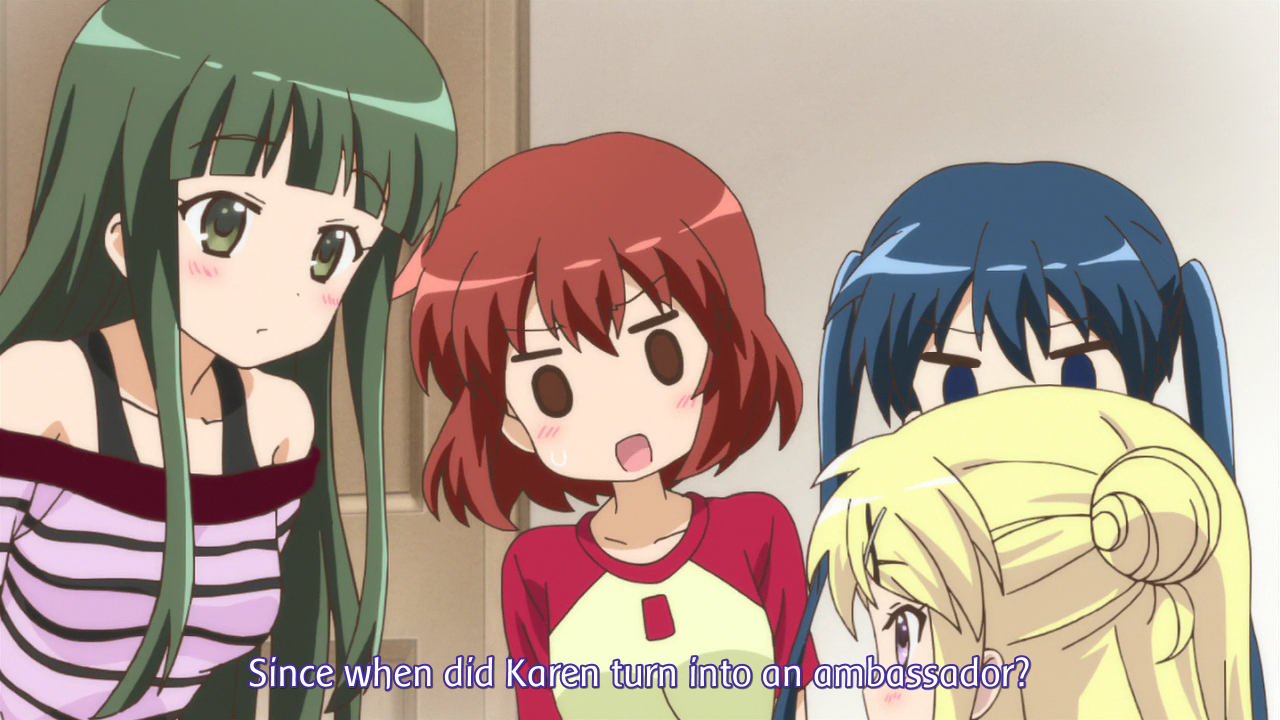 This reaction is created by the formal requesty request Karen just made, the ambassaddor-y nature of which we didn't really convey, so I'm kinda patching that over here.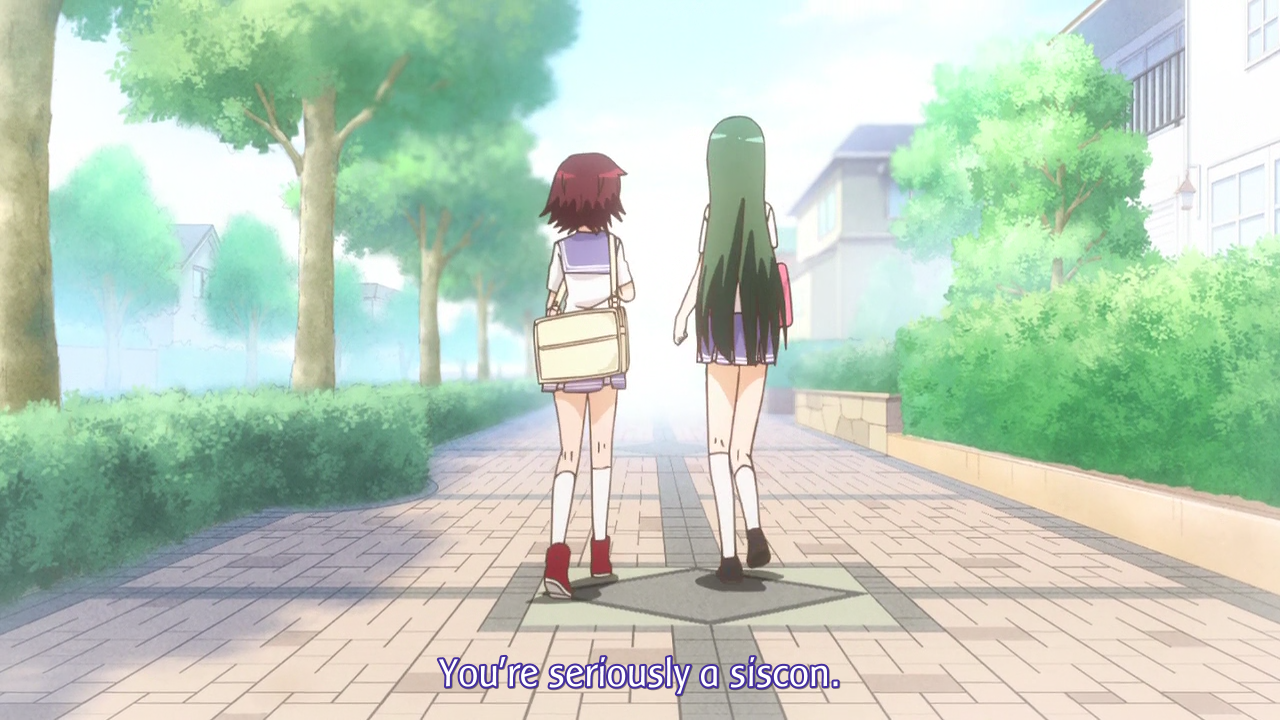 Like lolicon, but for sisters. You probably knew that, but I need to justify using the term in the release to myself.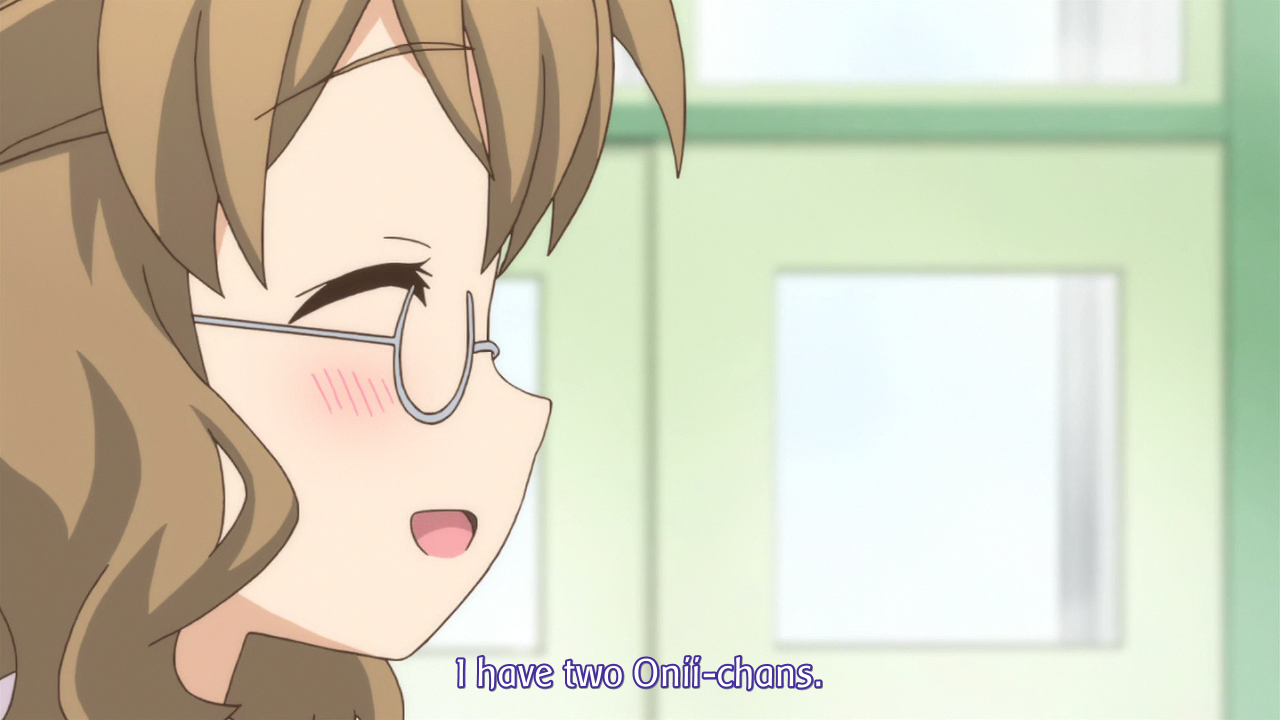 I was thinking about making the plural of "Onii-chan" "Oniis-chan", but that would just look too stupid.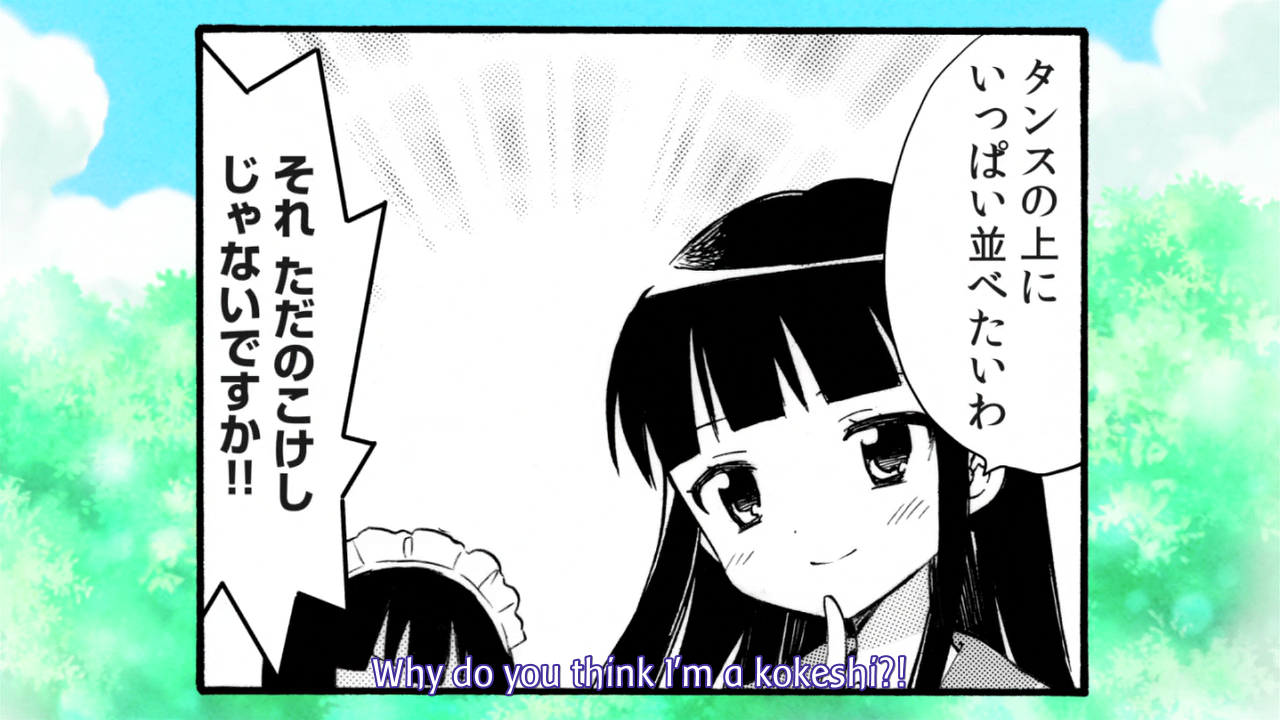 Kokeshis are things. The same kind of thing Alice thought Shino looked like back in episode one.