This one actually needs some TL notes.
Episode 06: Torrent

TL Notes: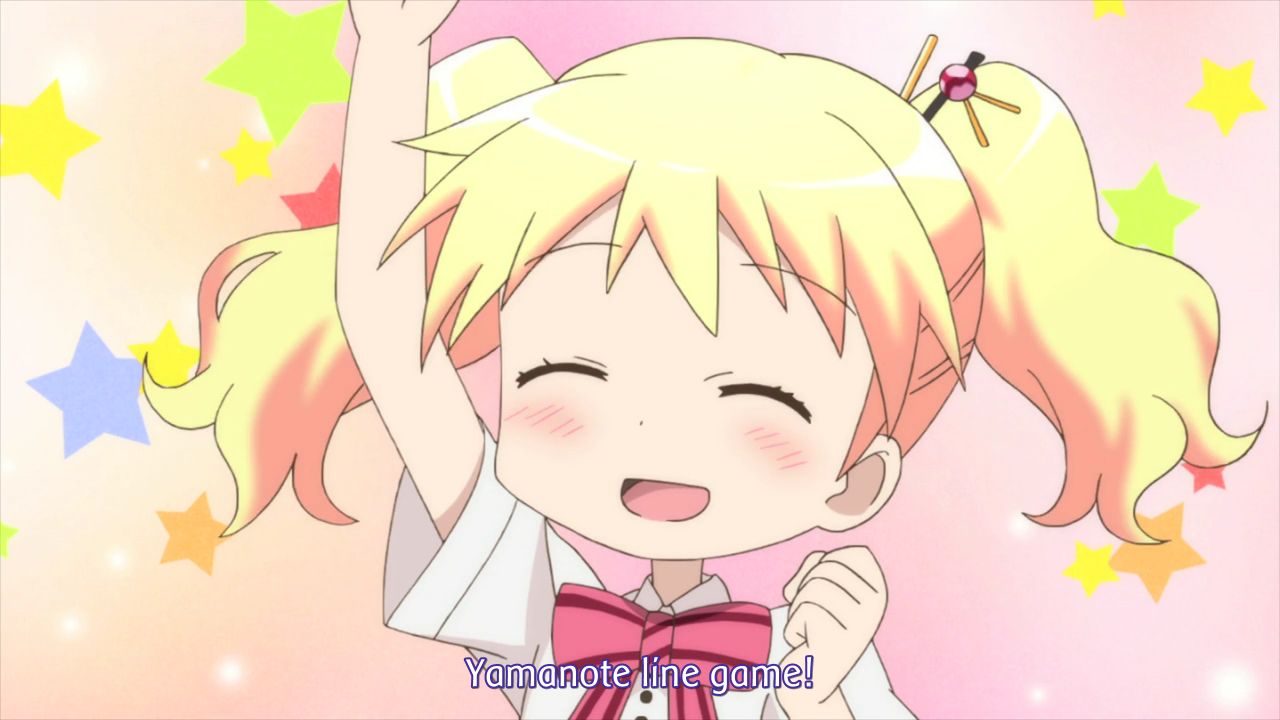 The Yamanote line game is usually a drinking game where you go in a circle and name things in a category (canonically, stops on the Yamanote line, a subway line in Tokyo that goes in a circle and visits all the places anyone cares about, which is why the game is called what it's called). When you can't, you take a drink (or other things, if you're into other things).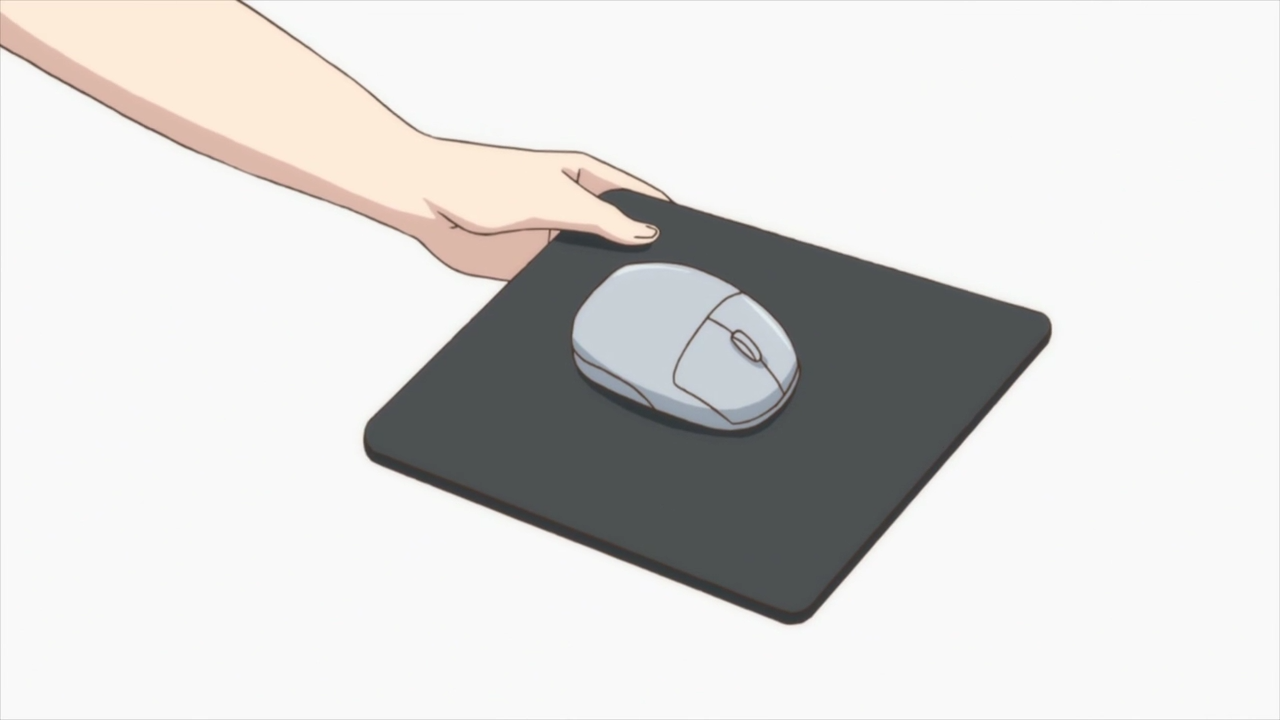 Pads, like for bras, and pads, like for mice.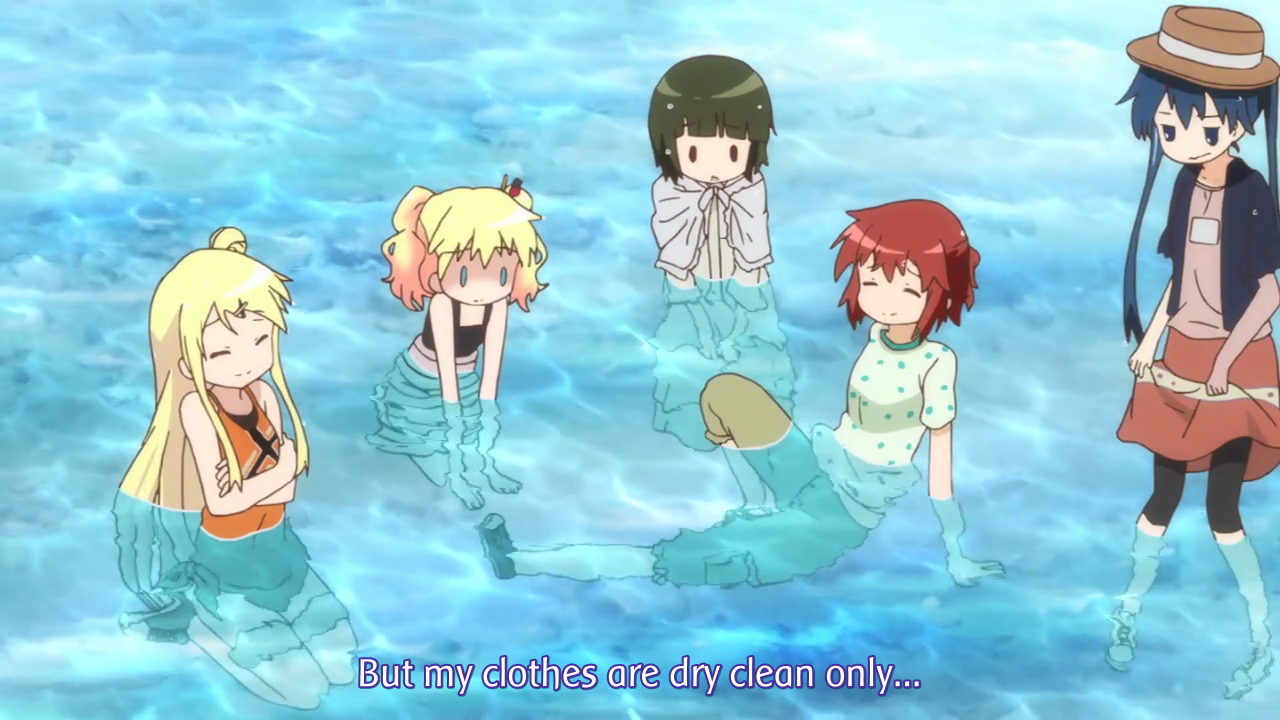 We're not going to TL note everything that we don't translate literally, but I took a screenshot, so here. She literally says "But my wet clothes won't return [to the way they were when they were dry]".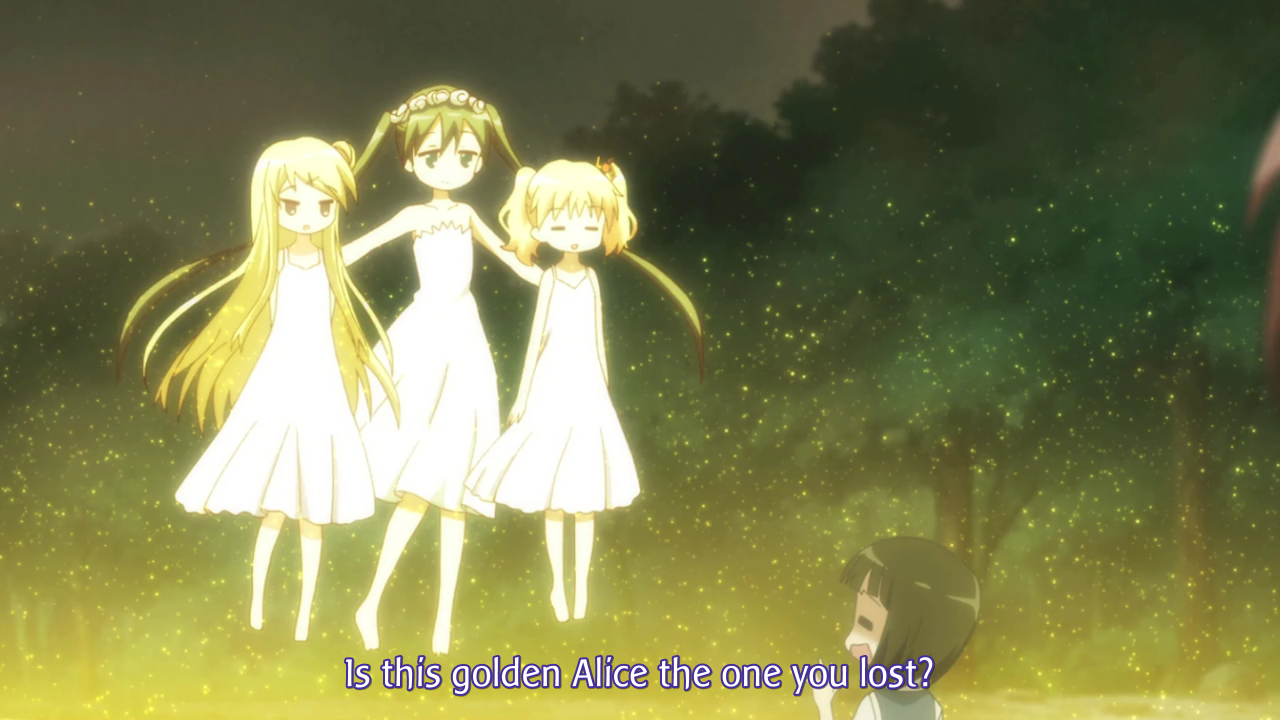 Obligatory reference to The Honest Woodsman (The Golden Axe/Hatchet in Japanese).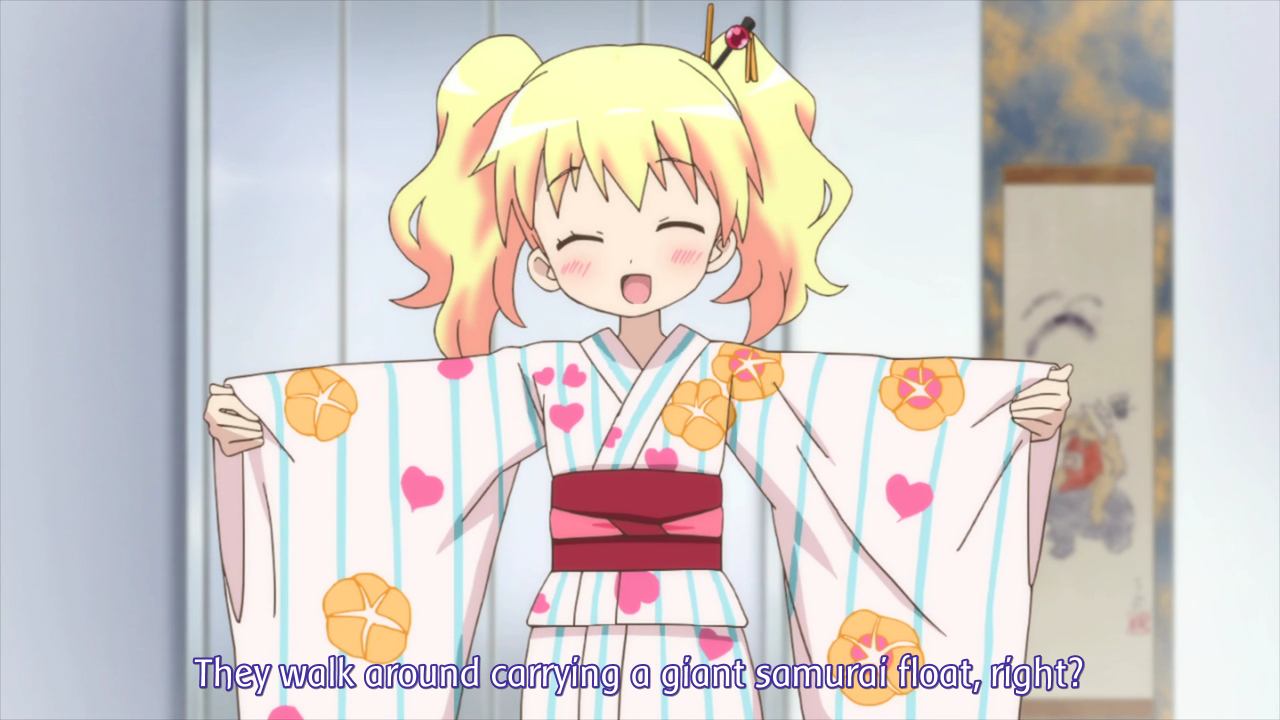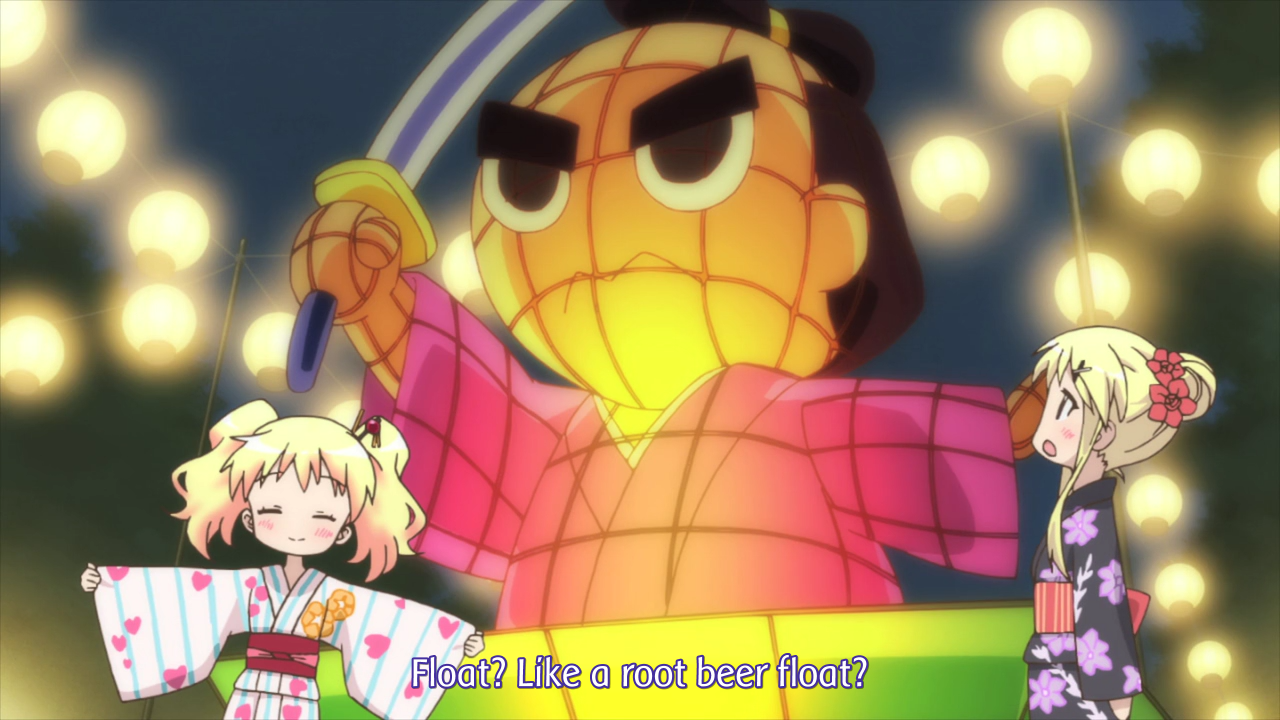 Pun on the word "dashi", which means "float" as in a parade float, as well as "stock", as in soup stock.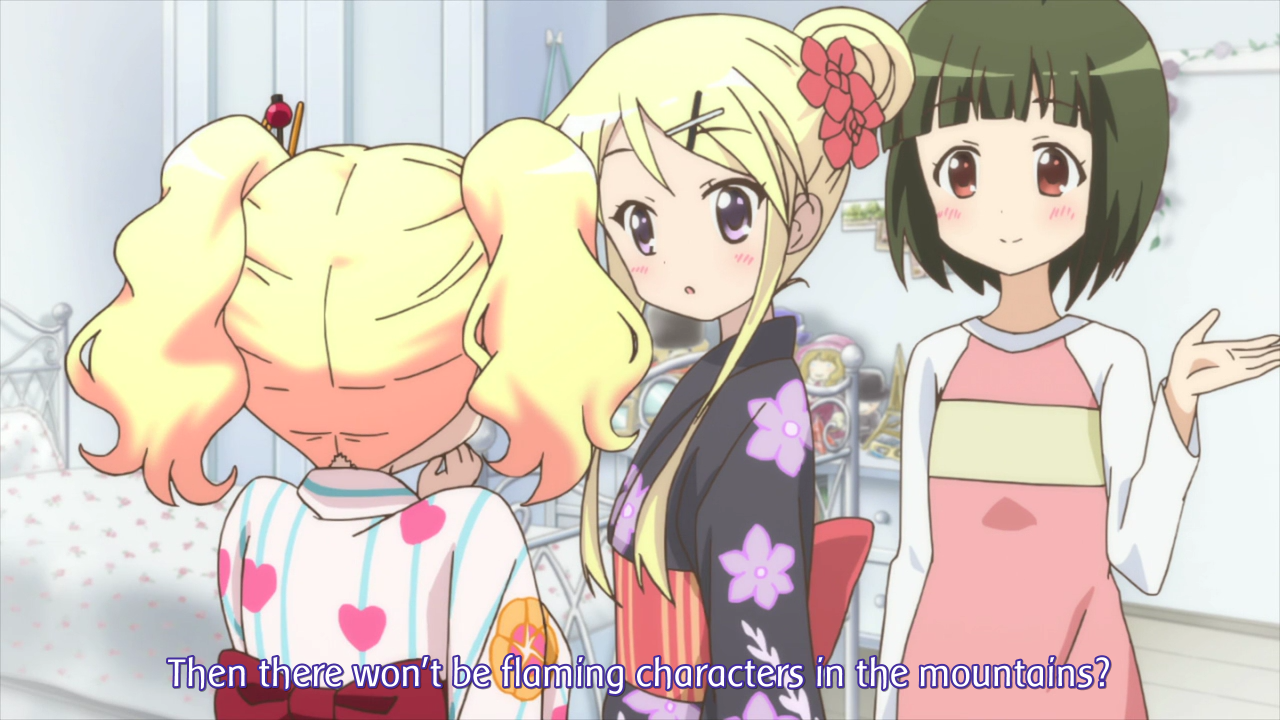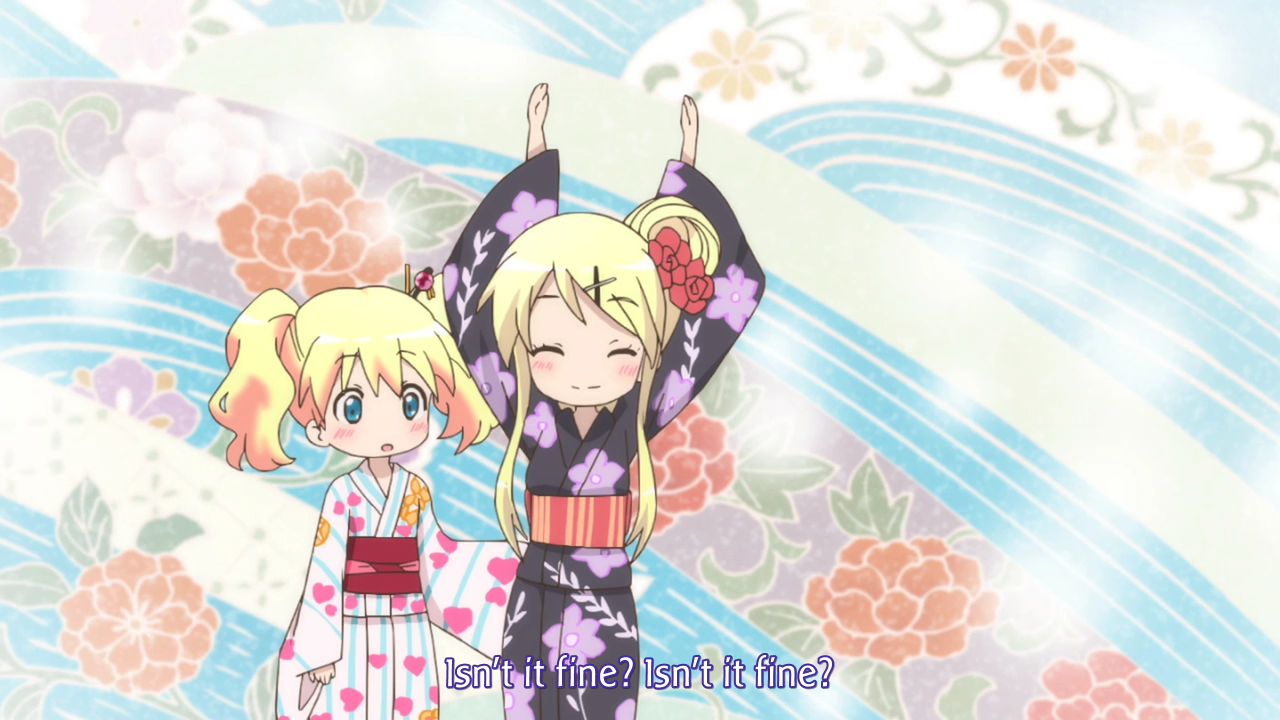 This is a thing people (girls) say for some reason when they do the pully rolly spinny thing. (yoi de wa nai ka, yoi de wa nai ka, a~re~)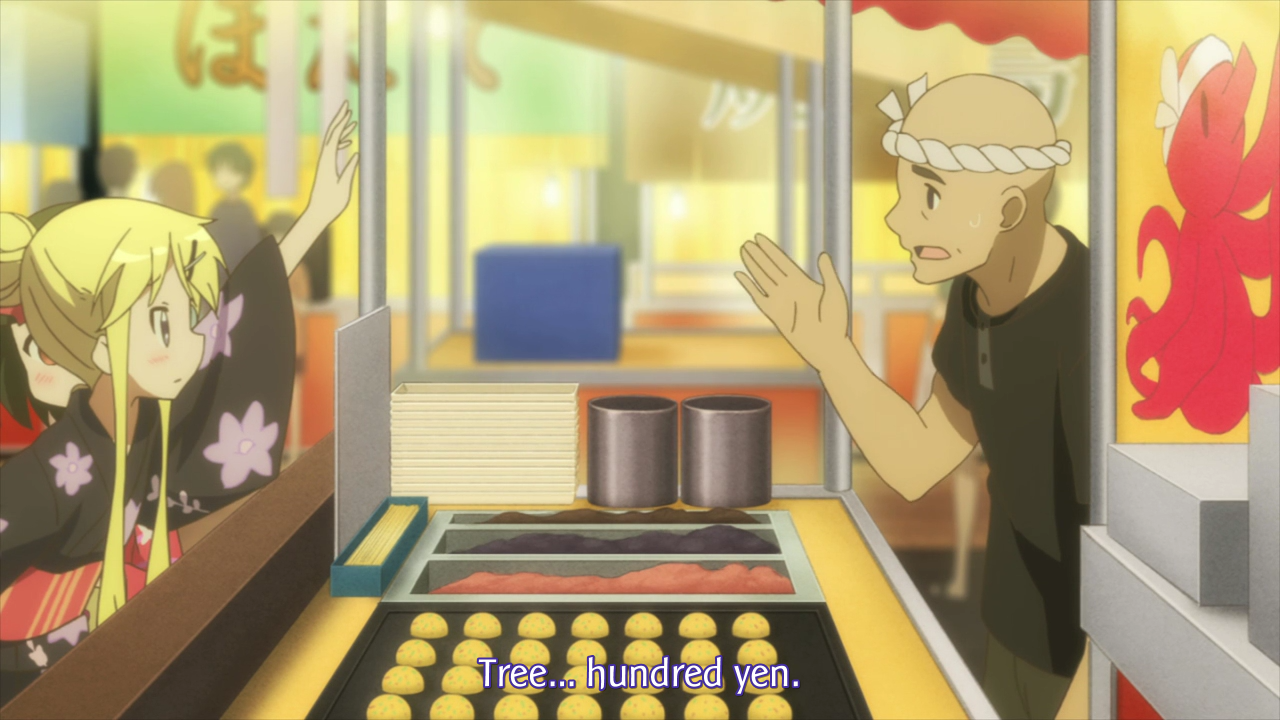 I bet other language fansubs don't have this problem where someone speaks sort of English and you have to make it different in some way.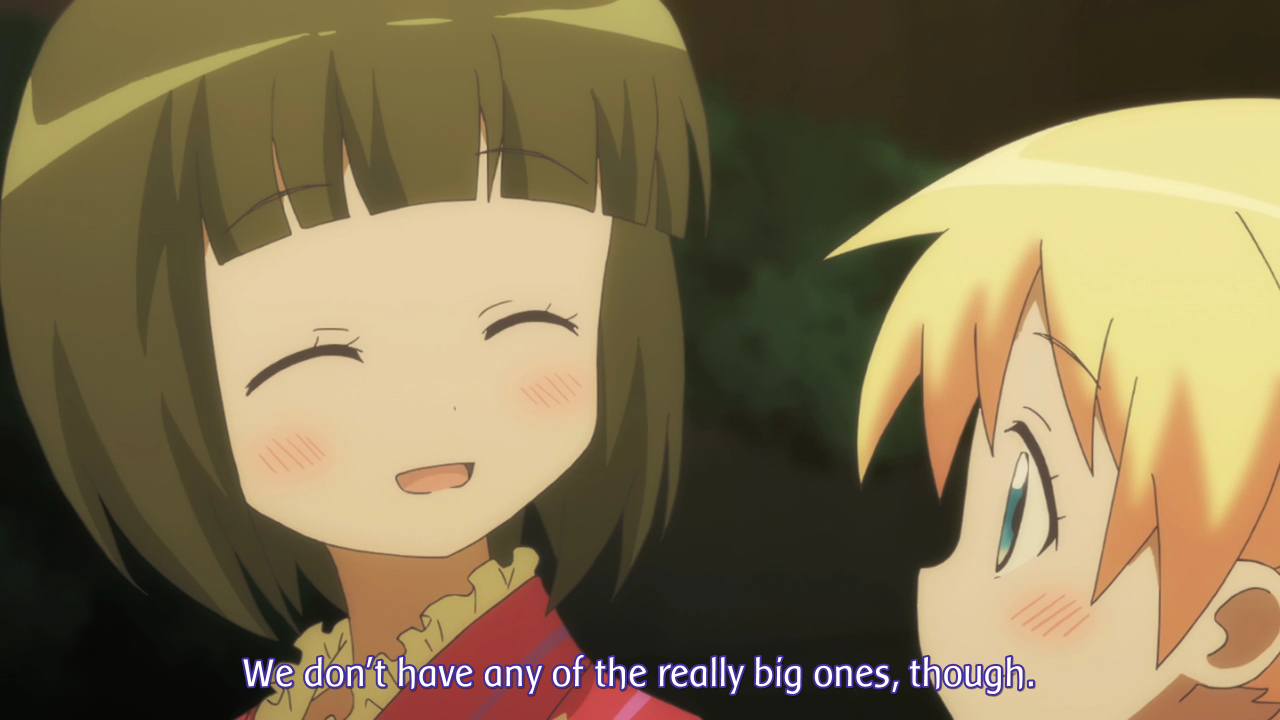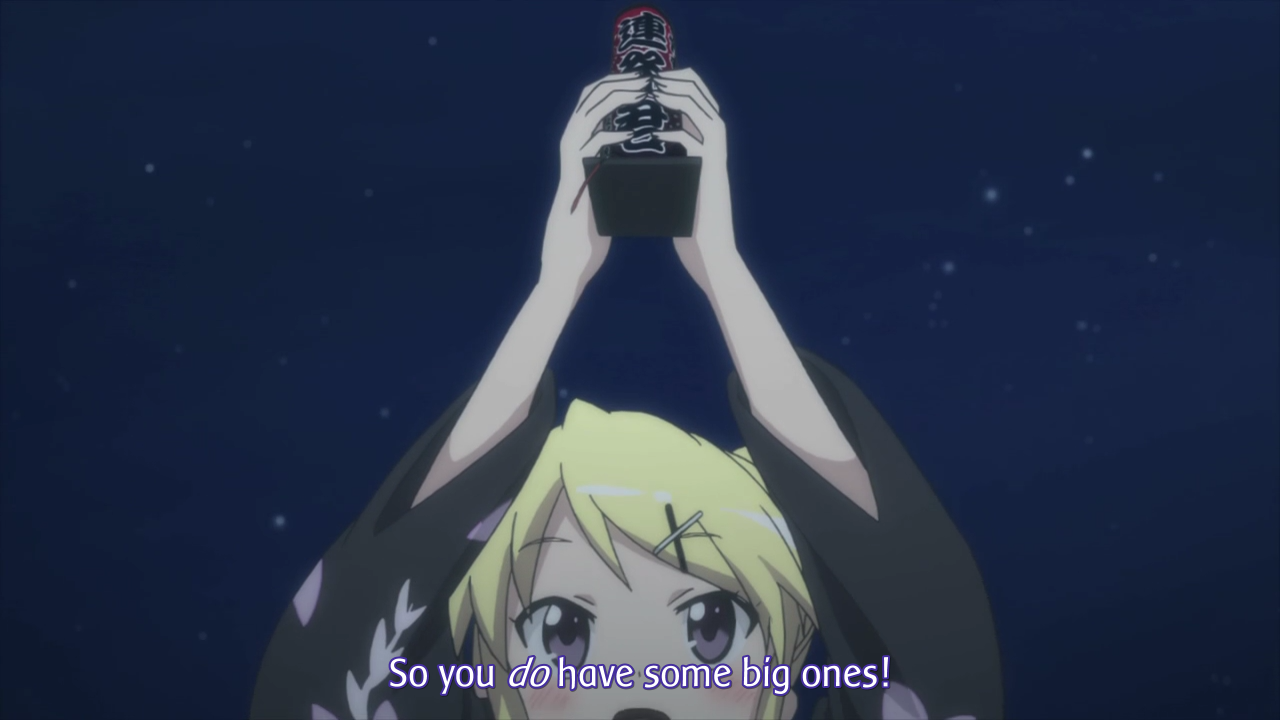 Shino says that she doesn't have any "uchiage hanabi", which literally means "fireworks that shoot up". More typically, it means "really big fireworks". Karen takes it literally, so she's surprised to find one.
TS Addition: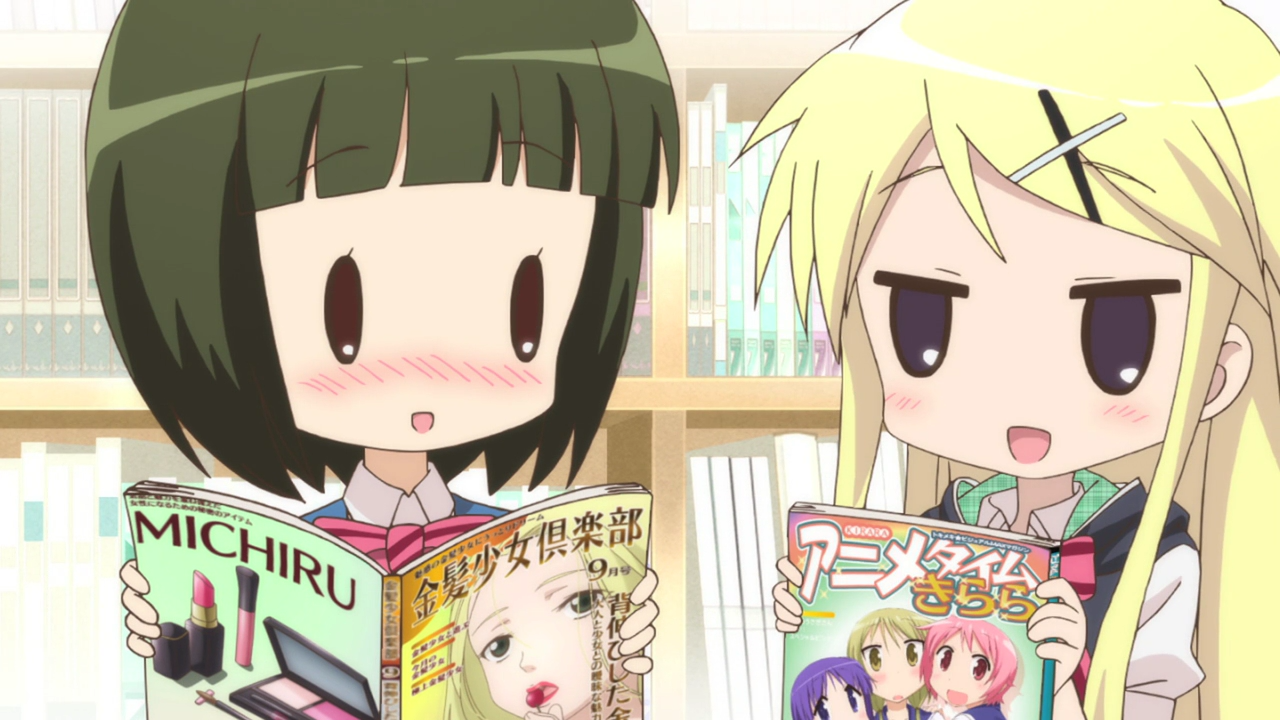 Forgot to mention this.  Karen is holding Anime Time Kirara, which is based off the real magazine Manga Time Kirara.  There are a bunch of different versions, and Kiniro is run in Kirara Max.  Other series include A Channel, GA Geijutsuka, and of course, Yuyushiki.  The article they show is more than likely real.