Amazingly not terribly delayed despite oceans and silent auctions getting in our way.
Episode 07: Torrent
TL Notes: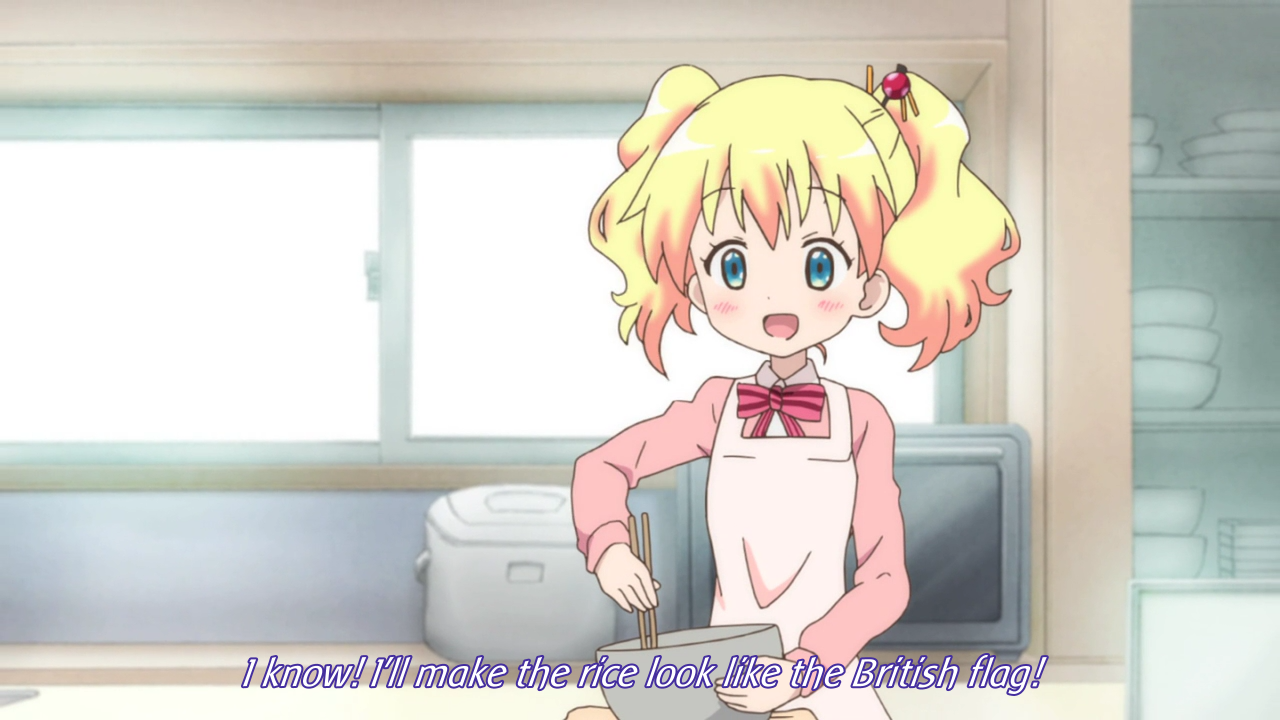 Apparently イギリス is strictly "United Kingdom" and イングランド is England, so we should've been using UK and British instead of England and English the whole time. Which is weird, because イギリス is derived from the Portugese Ingles (or something like that), which is way closer to the Portuguese word for England than to the Portuguese word for the UK. And it's not like anyone but the British really cares about the difference… right?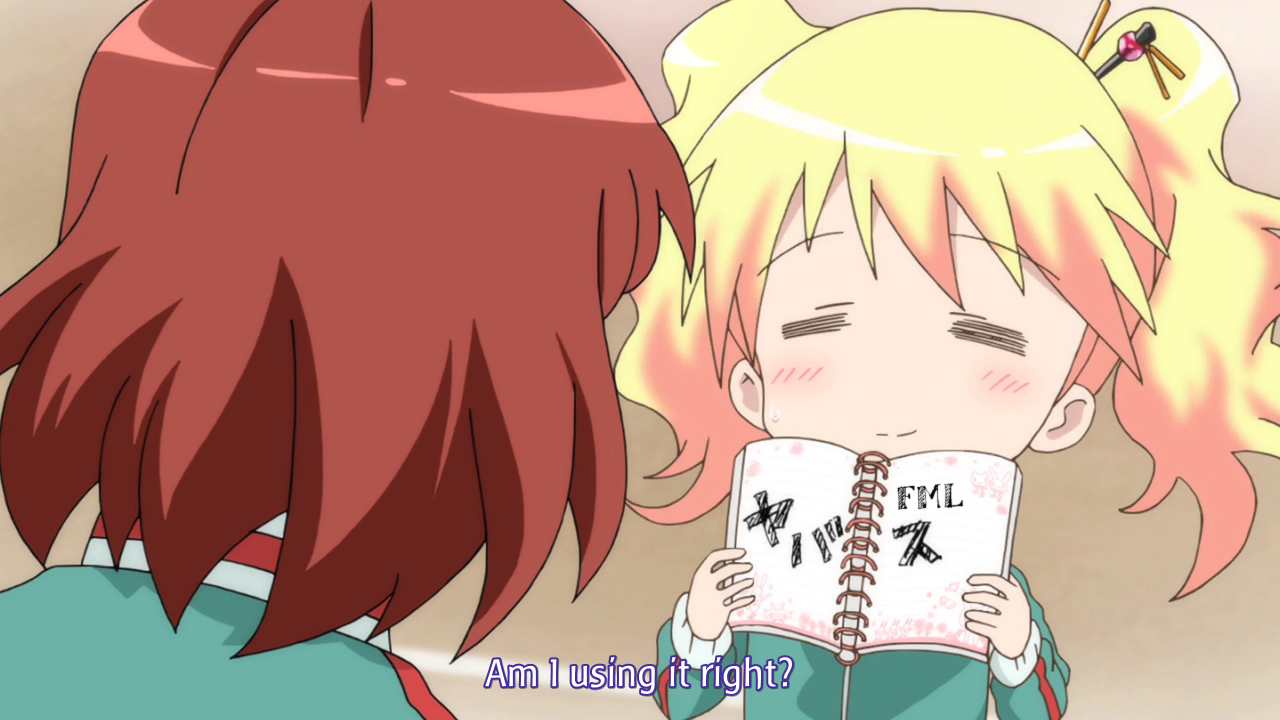 We decided that the slangy and not-obviously-understood-by-a-foreigner (in the sense that Alice, having learned her Japanese in a formal setting, doesn't know what it means) aspect of ヤバス (yabasu) was more important than the I'm-gonna-die-now aspect of it. And the kind of people who say ヤバス kinda feel like the same kind of people who would say FML in English.