Promotional photo = 宣伝材料 (sendenzairyou, or advertisement ingredients) = 宣材 (senzai for short) = 洗剤 (senzai, meaning "detergent/soap") = a joke.
意外 (igai, which we translated as "candid(ness)") is kinda like like "igaiga", which is kind of a throat-tickly sort-of onomatopoetic-ish thing.
Episode 54: Torrent
Oh, and TS I didn't do after the break.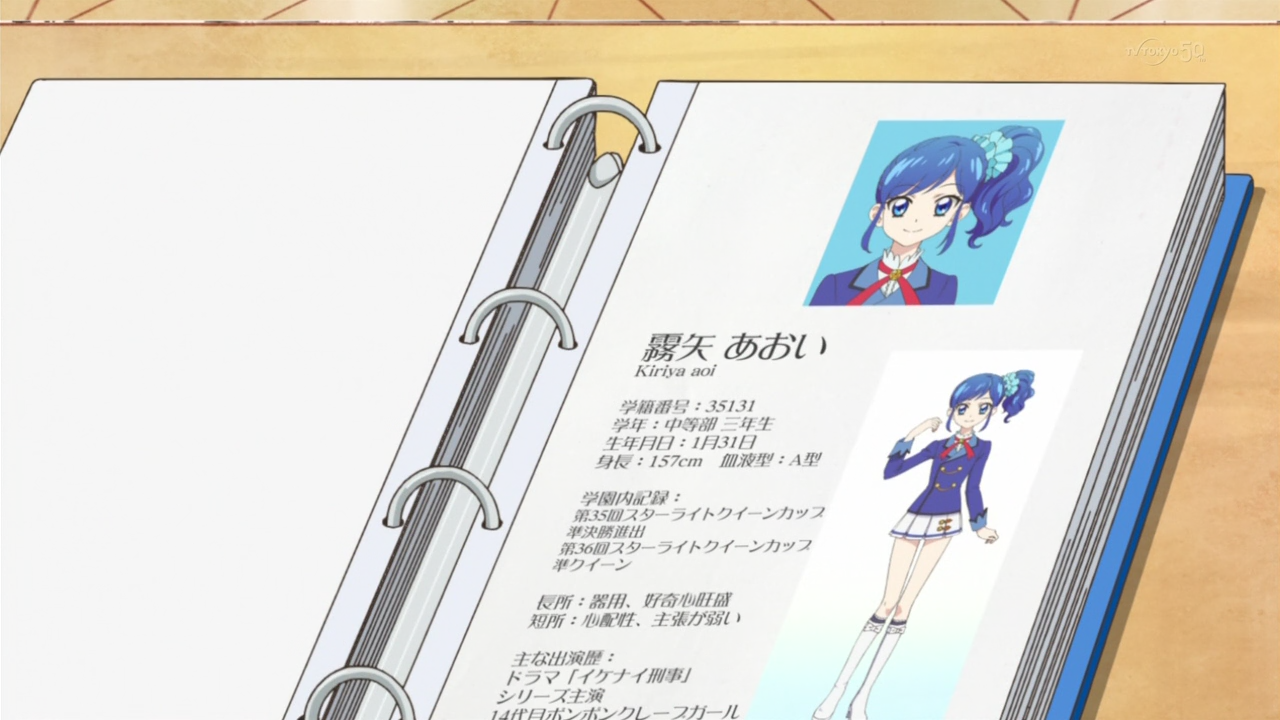 The only thing written here that isn't obvious or in a previous episode is Aoi being runner-up in this year's Starlight Queen Cup.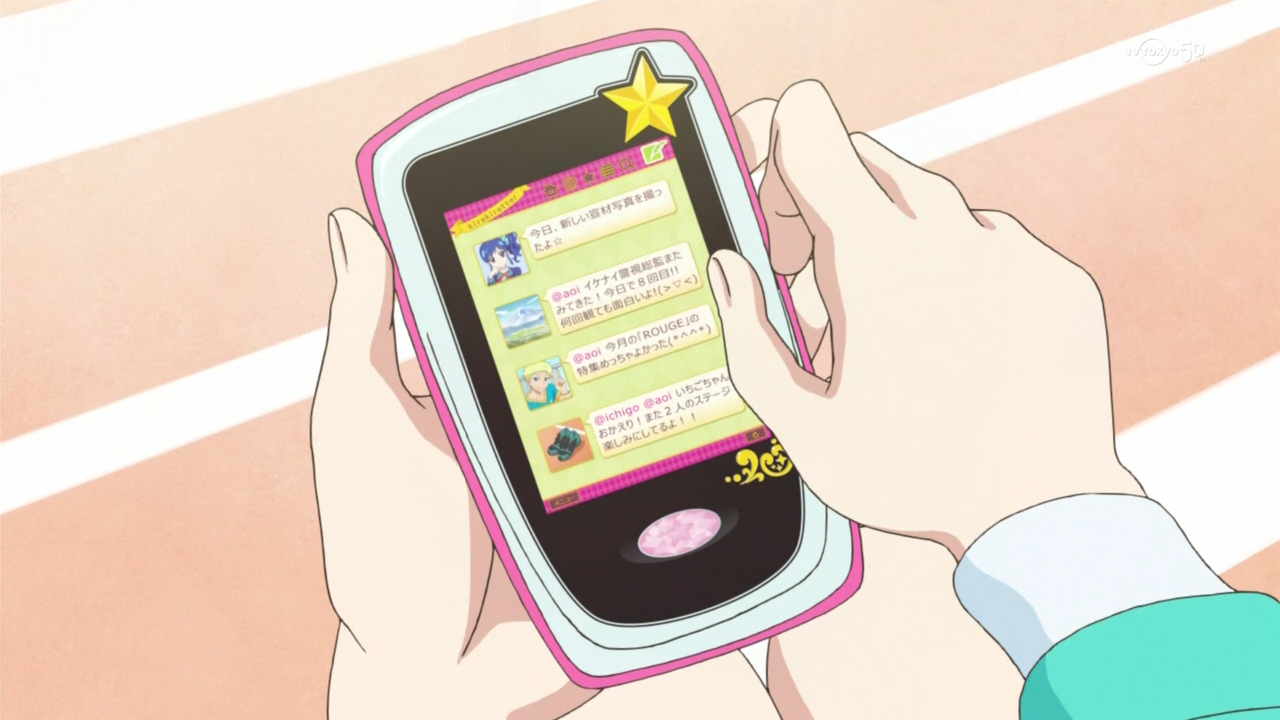 Wota (probably) to Aoi and Ichigo
>Ichigo-chan, welcome back! I can't wait to see you two on stage again!!
Other people
>The article in "ROUGE" this month was crazy good!
>I watched "Naughty Police Inspector" again! This is my eighth time today! It's awesome no matter how much I watch!
Aoi
>I took a new promo photo today!
Responses
>very cute! (in English)
>Awesome! I'll be waiting for when it goes public!
>I wonder what outfit you wore this time
>Guess it's time to say goodbye to your current one…